Basement Conversions
An unfinished basement can provide a great area for storage, but doesn't offer a lot of usable space, nor will it do much for your resale value if you're ready to purchase a new home. With that in mind, a basement conversion may be one of the best things that you can do for your home now, providing you with more space and a more valuable home. At Doppler Construction, Inc., we have been specializing in basement conversions for more than 17 years, and are ready to assess your basement and provide you with our professional opinion today.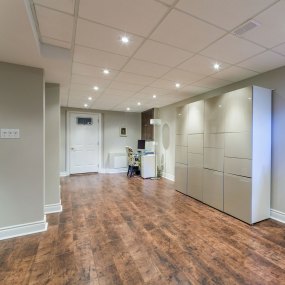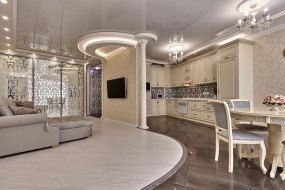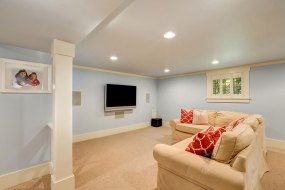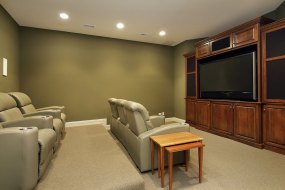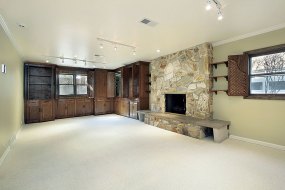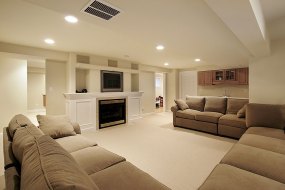 The Benefits of Basement Conversions
Converting your basement into a usable part of your house, whether a bedroom, office space, TV room, game room, exercise space, etc. with or without a bathroom has many benefits. Some of the top benefits of basement conversions include:
Improved resale value.

As mentioned above, one of the surest ways to improve the resale value of your home is to convert an unfinished basement into a finished space.

Conversions may be cheaper than remodels.

If your family is in need of more space, perhaps an extra bedroom to make room for a new member of the family, or an office space for an income earner that is feeling cramped, a conversion is often a much more affordable option than is a home renovation add-on. When you convert a basement into usable space, you take existing structure, framework, and space and transform it into something you love

rather

than spending money to put up new framework and structure.

Conversions provide you with more room.

If you want a comfy space in your home, a basement conversion can provide you with what you're looking for. In fact, converting a basement can add up to ⅓ of your home's size to it, which means you get more room to do what you want simply by investing in finishing the basement.
Why Work with Doppler Construction, Inc. for Basement Conversions
If you're going to invest the time and the money into converting your basement into a space that you'll love, you want to work with a company that you can trust. At Doppler Construction, Inc. we have just the team you're looking for. Things you'll love about us include:
All of our technicians and basement conversion specialists are certified, insured, licensed, and bonded;

We have the experience you're looking for, with nearly two decades of work under our belt;

We are a family owned and operated business, and our business is three generations strong;

We prioritize top notch work and craftsmanship; and

We have the

customer testimonials

to back up our name – we truly care about the customer experience!!
We Hope You'll Call Us Today
A basement conversion is one of the easiest ways to give your family some more breathing room and upgrade your home. To learn more about our basement conversion services or to find out more about what we can do for you and your family, please call us today at 219-661-1011, or send us an email at john@dopplerconstruction.com.