Remodeling is a great way to beautify a home and increase its selling value. Remodeling can also help in increasing the home's functionality, durability and comfort for its occupants. This is not just limited to room additions but remodeling can be done in a lot of ways. Some remodeling projects can cost you a lot but some can save you money. Remodeling can be considered more of an investment rather than an expense. In the time of resale, you can get more of what you have spent on your remodeling projects.
Falling in love with your home the second time around is never too late. Whether you want to modify and customize the design of your home or do some renovations with your old one, your existing home can be transformed into your dream home equipped with updates, smart planning, and the right professionals. Get some inspiration, browse some ideas and take advantage of the space with the projects and remodeling ideas that will fit your budget, time frame, style, and preferences. Let your home reach its full potential, improve, and remodel it to attain the home of your dreams.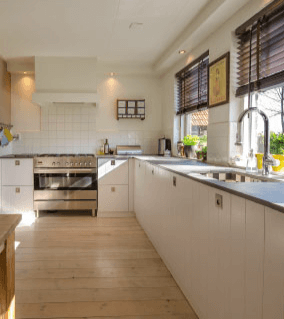 Remodeling Tips and Guidelines
Plan Ahead

Careful planning and preparation is the key to a successful remodeling project. Making product selections early can prevent delays. Planning can also help you to estimate and allocate your budget properly. By knowing the estimated cost, you can identify the area on which you can cut down your budget to make it fit and enough for the whole project. In the planning stage, you can also have a general view or concept of the output of the project. You can also identify the workforce or contractors that you will need for the project. Careful planning can have a lot of advantages and benefits that can contribute to the success of the project.

Remember the Big Picture

Consider long-term-maintenance, energy-loss and repair expenses in your calculations when comparing prices. Do not be deceived on the way it looks or the ease of operation. Think about the future needs when the product is installed or already functioning in your home. Some products may require high maintenance and do not last for long years.

Find Good Help

You can ask your friends and neighbors in your journey of finding the right professionals. Do not hesitate to conduct surveys and interviews because they are good way in gathering information about the best companies or contractors that offer the best services. Hire remodelers who are expert in the field—the one who is highly skilled, experienced, and established. Some remodelers are dishonest and they can leave you hanging as they dump the project after getting the payment. Find professionals who are willing to be with you from the beginning to end and even after the project is completed.

Visit a Job Site

When you already have your options for remodelers, review their credentials by visiting their job site. This is a way in order for you to have a glimpse on their previous works as an evidence of their qualifications. The best remodelers maintain clean and organized work sites for their client's reference. Established remodelers also take precautionary measures to ensure safety on the work area.

Be a Good Boss

The most important thing you can do during a remodeling project, other than paying bills and writing checks, is treat your remodeler well. This is a way of establishing harmonious relationship with your remodeler to avoid misunderstanding. If there is no good working relationship, then the project may be done just for the sake of doing it and get money and not do it with passion and priority. Respect begets respect. If you respect your remodeler, then he will also treat you with respect and as his valuable client. Clients who are easy to get along with get the utmost treatment of the remodeler or any professional. If you will not give good treatment to your remodeler, it may not create a system of good communication necessary for negotiations, transaction, and coordination purposes. Being a good boss leads to good communication that leads or may result to the smooth flow of the construction process.

Be Knowledgeable

Remodeling is really exciting, but it may include a lot of processes essential for its success. As a client you must know and you must be knowledgeable on what is going on. You may have to deal with frustrations, inconveniences, delays and snags during the construction process; knowing how to handle these unavoidable circumstances is important.